Legal Issues for Artists – November Seminars & Exhibit from Maddrey PLLC
Views: 268
October seemed to just fly by, but we are going to be finishing the year strong with an exceptionally jam-packed November. On the 14th, we are having our Fall art exhibition and open to the public event up at our offices. FREE! This will be an exceptional night, and we hope you can make it! Additionally, I will be speaking at least three times at our monthly Lunch & Learn, and two new engagements at WeWork in Dallas and at the Fort Worth Community Arts Center. All the details and RSVP links are below; we would love to have you join. All this is leading up to a December full of surprises, so stay tuned!
Click the below links to RSVP for FREE Maddrey PLLC educational, networking, and speaking engagements.
https://www.eventbrite.com/e/creative-lunch-learn-dispute-resolution-tickets-47861272354
This magical night will showcase 25 local artists and feature a photo booth by KLIK and a raffle prize drawing.
https://www.eventbrite.com/e/evening-in-the-stars-art-exhibition-tickets-51220982337
https://www.eventbrite.com/e/copyrights-and-trademarks-for-entrepreneurs-tickets-51654441826
https://www.eventbrite.com/e/what-artists-need-to-know-about-law-business-tickets-51659720615
---
Must Read Articles
The attorneys and staff at Maddrey PLLC have created a list of must-read articles ranging from copyright to contracts and photography to bitcoin.
Read Article
Read Article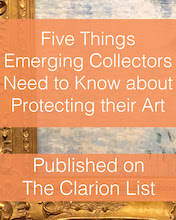 Read Article.