Fall Gallery Night: Rachel English | Vanishing Point
Views: 107
FALL GALLERY NIGHT 2022
RACHEL ENGLISH: VANISHING POINT
Exhibition Dates
September 10, 2022 – September 24, 2022
Opening Reception
Gallery Night, September 10th, 2022, from 6 – 9 PM
Images courtesy of Fort Works Art & Rachel English
VANISHING POINT
FORT WORKS ART is pleased to announce artist Rachel English's second solo exhibition: Vanishing Point. English is a full-time painter artist whose work focuses on exploring the intersections of physical science, philosophy, and the skies. English's unique approach is grounded in a fondness for astrophysics, describing vast horizons on the canvas with layers of oil color and detailed brushwork. The exhibition opens on Saturday, September 10th, 2022, with a reception from 6:00 PM to 9:00 PM in conjunction with Gallery Night and will be on display until Saturday, October 15, 2022
Image courtesy of Fort Works Art & Rachel English
About the artist
"These Skyscapes, in their varying manifestations of light and depth, are charged with memories, evoking connections between the physical laws of nature and transcendent themes like morality and suffering. They present themselves as intimate windows through which we may appreciate a universe that is much greater than ourselves."— Rachel English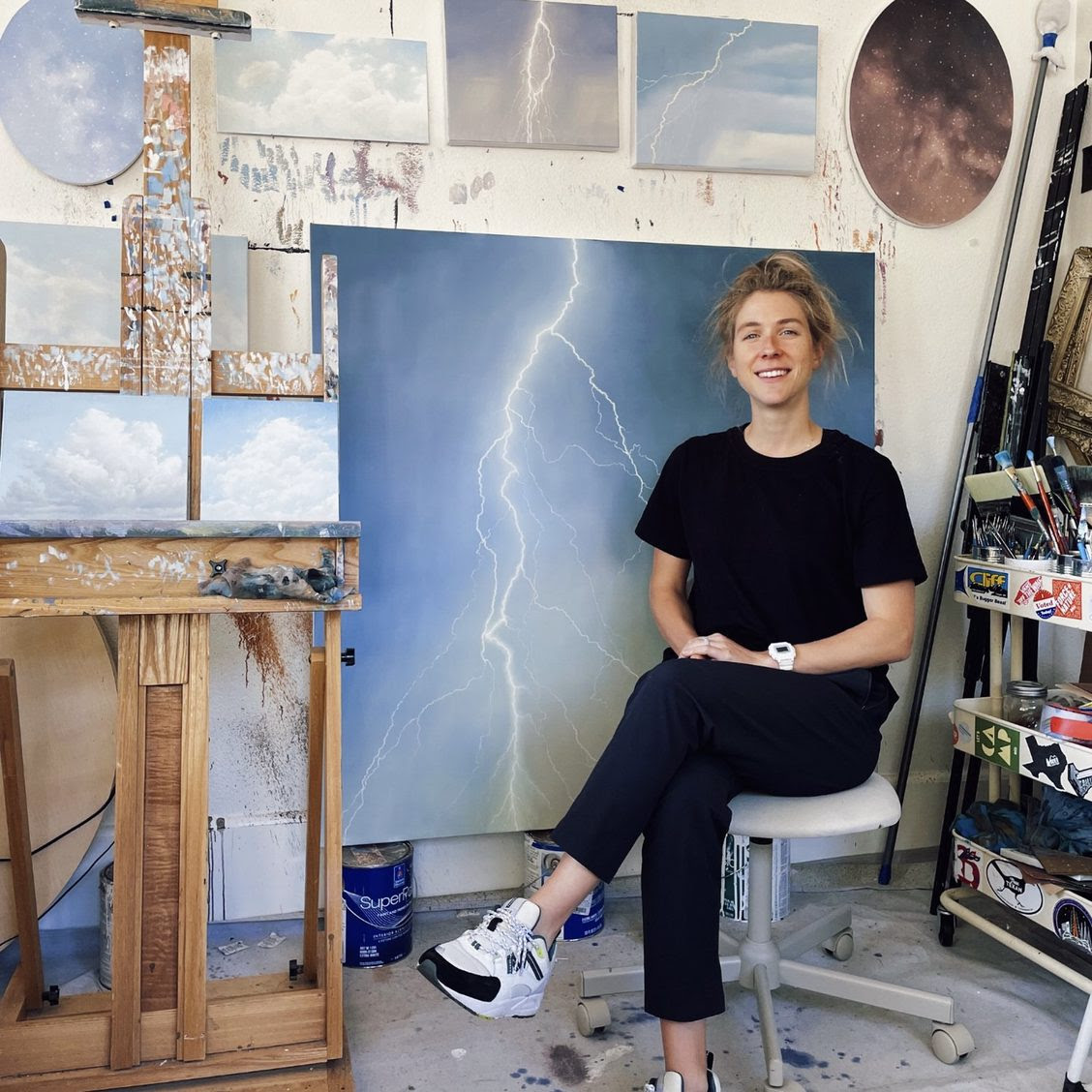 Follow Fort Works Art on social media
Gallery hours: Monday: CLOSED Tuesday: 11 AM – 5 PM Wednesday: 11 AM – 5 PM Thursday: 11 PM – 5 PM Friday: 11 PM – 5 PM Saturday: 11 PM – 5 PM Sunday: CLOSED Additional hours are available by appointment.
Please email
info@fortworksart.com
for all inquiries.
Fort Works Art is committed to bringing life, vitality, and energy to the art scene in Fort Worth, TX. They are a resource for both seasoned collectors and the everyday individual. Existing somewhere between a gallery, a cultural center and a museum, Fort Works Art strives to continually evolve into its own entity, free from the traditional labels of the art world. They exist to support the arts, to give back to the community, and to inspire youth.