Riley Holloway: Spectrum
Exhibition Dates: July 5, 2018 – August 25, 2018
Opening Reception:

July 7th

6-9PM
Enjoy an open bar and music from DJ Ronnie Heart
Fort Works Art is pleased to announce Spectrum, the return of Riley Holloway for his second Solo Exhibition with the gallery. Spectrum will feature Holloway's latest works from the last 6 months, where he studies and explores the spectrum of portraiture while engaging in new techniques. By focusing on the composition and design aspects of the works and his dramatic use of light, his portraits embody the stories and experiences that make up his subjects.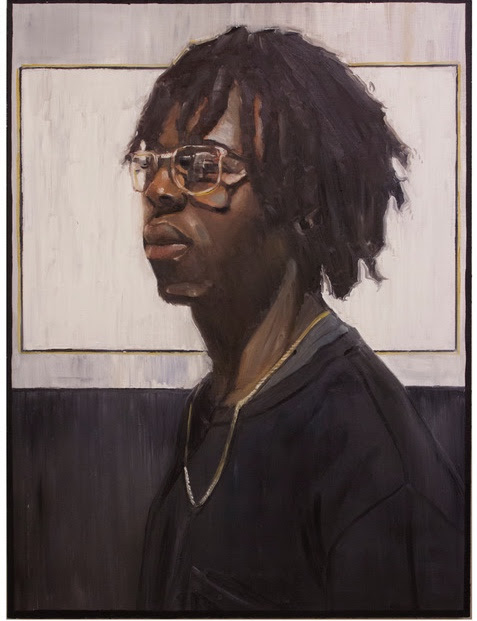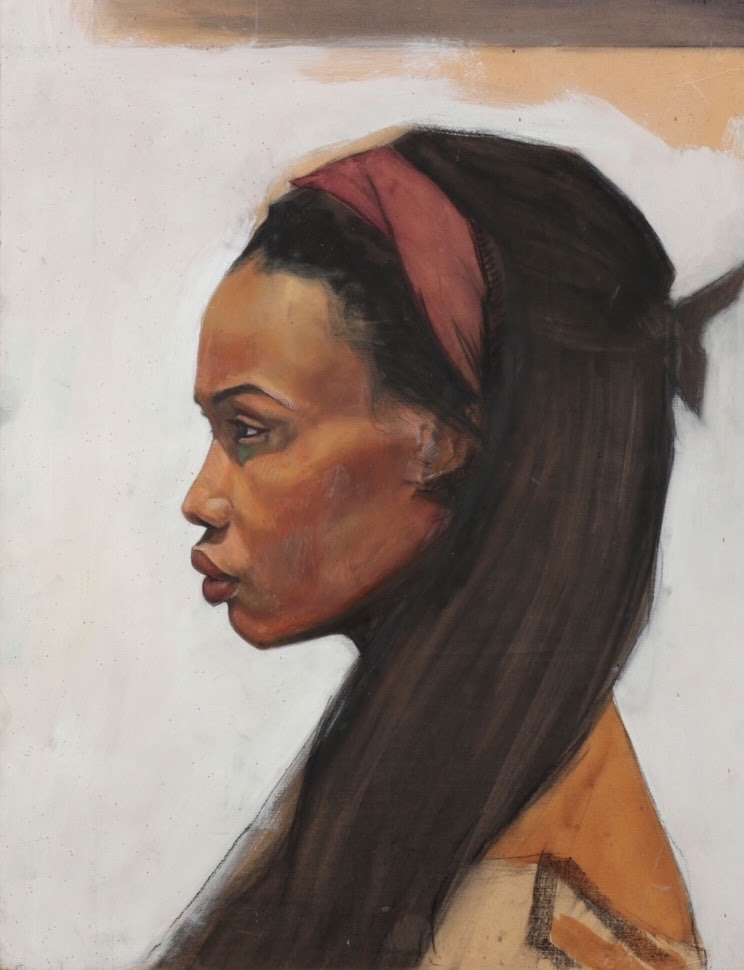 Holloway is best known for his dynamic work and fresh look at figurative art. His images are often accompanied by text and other personal references embedded within the work.  There is a softness he translates accompanied with his wild markings. There is also a wonderful counterbalance of roughness and masculinity seen in the works. This is accomplished with his utilization of the "unfinished" aspects of the image and the rawness and utilitarian nature of many of the panels, gessoes and nails he works upon.
He depicts friends and family, including his Uncle Babe who can be spotted sleeping in many of Riley's paintings and studies. These figures resonate. They resonate because they are authentic. Holloway is simply painting what he sees and what he knows. This coupled with his incredible technique bring forth works that are not only relatable but significant and powerful.
Riley Holloway, Uncle Babe, 2018
In announcing Spectrum, FWA Owner and Curator Lauren Childs stated, "Holloway has been such an integral part of defining our gallery since it's inception. We are so thrilled to welcome him back to yet again fill this enormous space. That is a feat in and of itself and to do that twice in two years shows his wild proficiency."RSVP Now
Fort Works Art is committed to bringing life, vitality and energy to the art scene in Fort Worth, TX. They are a resource for both seasoned collectors and the everyday individual. Existing somewhere between a gallery, a cultural center and a museum, Fort Works Art strives to continually evolve into its own entity, free from the traditional labels of the art world. They exist to support the arts, to give back to the community and to inspire youth.
Fort Works Art 
2100 Montgomery Street
Fort Worth, Texas, 76107
Gallery Hours: Tuesday – Friday 11 am – 5 pm; Saturday 10 am – 6 pm
---