Riley Holloway: Spectrum 
Artist Talk
Wednesday, July 25th 6-7pm
---
Please join us at Fort Works Art on Wednesday, July 25th to hear from artist Riley Holloway about the works in Spectrum
Holloway will discuss process, the pieces created for this exhibition, where he sees his work going, and so much more. Don't miss it!
The Gallery will be open for the talk at 6pm, with Riley beginning at 6:30 pm.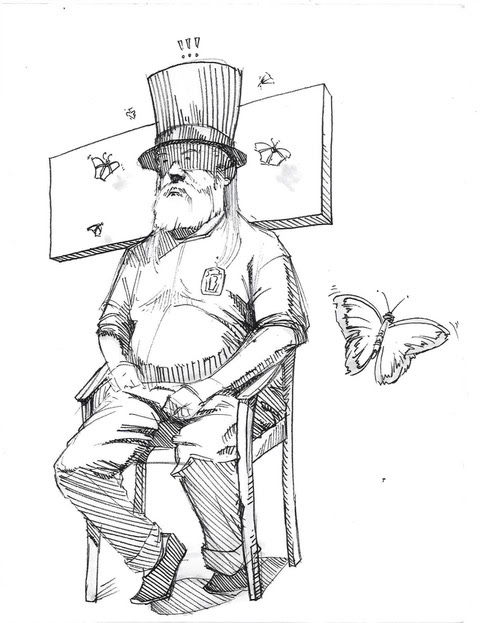 Butterflies, 2018
Holloway is best known for his dynamic work and fresh look at figurative art. His images are often accompanied by text and other personal references embedded within the work.  There is a softness he translates accompanied with his wild markings. There is also a wonderful counterbalance of roughness and masculinity seen in the works. This is accomplished with his utilization of the "unfinished" aspects of the image and the rawness and utilitarian nature of many of the panels, gessoes and nails he works upon.
In announcing Spectrum, FWA Owner and Curator Lauren Childs stated, "Holloway has been such an integral part of defining our gallery since it's inception. We are so thrilled to welcome him back to yet again fill this enormous space. That is a feat in and of itself and to do that twice in two years shows his wild proficiency."
Shop New Works
Fort Works Art 
2100 Montgomery Street
Fort Worth, Texas, 76107
Gallery Hours: Tuesday – Friday 11 am – 5 pm; Saturday 10 am – 6 pm