You're invited to

Southwest

Gallery

's biggest event since 1967!
We are excited to announce our…
50th Anniversary Celebration!
Friday, September 8th & Saturday, September 9th
This weekend only… experience Lots of Art, Artists, Food and Fun that lasts the weekend long!
Our TOP GALLERY ARTISTS will be painting a special piece totaling 50 United Inches (25×25)
that we will be offering this weekend only by a
SPECIAL DRAW BOX SALE… At Half Off Retail!
Preview the show and meet the artists,
enjoy an Art inspired Photo Booth,
Caricatures by Bob O'Brian,
Live music by Charming Garden,
Culinary Art Catering and a Full Bar!
Saturday, September 9th
Experience Lots of Art, Artists,
Live Music By GOGA,
Art Inspired Photo Booth,
Caricatures by Bob O'Brian,
Easy Sliders Food Truck with
 Wine and Margaritas & Fun that lasts all day long!
The Draw Box Sale will take place at
4:00pm
on
Saturday, September 9th
! If a piece does not sell it will be priced back at retail the next day!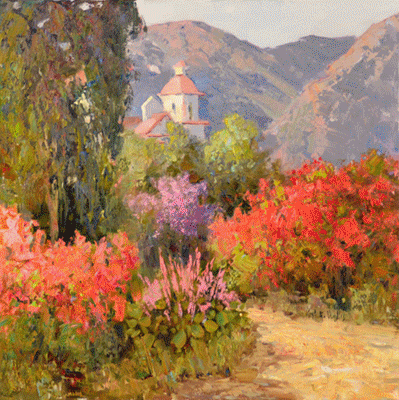 Lee Alban, Lynwood Bennett, Clinton Broyles, Gene Brown, John Cook, Fran Di Giacomo, Tom Dorr, Nancy Boren, Robert Fobear, Manuel Garza, Matthew Grant, Ann Hardy, Linda Lucas Hardy, Robert Hunt, Dennis Johnson, George Kovach, Harold Kraus, Michael Mentler, Nic Noblique, Andrea Peyton, Bob Rohm, Don Sahli, Tony Saladino, Alexander Selytin, Paul Walden, Kent Wallis, Kay Walton, Soon Warren, Mark Whitmarsh, and Xiang Zhang!
 We will also be premiering our newest artists Rod Chase, Igor Samsonov, 
Randy Baker & Jun Hao!
Southwest
Gallery
has provided Dallas' largest collection of fine 19th to 21st century paintings and sculptures. Located near The Galleria, the
gallery
exhibits hundreds of artists who work in a impressive array of styles, all displayed in our 16,000 square foot showroom. We are pleased to be Celebrating our 50th year in the Art business in September. We continue to create an atmosphere of excitement for our clients and artists alike to make the art
gallery
experience happily rewarding on all levels. As part of our
gallery
family Kittrell/Riffkind Art Glass, will be raising their unique Goblets and toasting this milestone. By showcasing stunning examples of glass sculptures, vessels and Creating opportunities to add innovative pieces to their collections.
Our veteran staff is always available to assist an inform clients with all their fine art needs.
Southwest
Gallery
– part of the Dallas landscape for 50 years.
---