ArtTreks – Tuscany, Italy
Plein Air Painting & Photography Workshop
May 19-27, 2017 & 
May 26-June 3, 2017 
(only 4 spots left in either trip)
Early Discounted Registration Deadline: May 7th
Taught and Led by Niki Gulley and Scott Williams
Join us once more as our path takes us to the medieval towns, cypress tree-lined roads and glorious sun drenched splendor of the rolling hills that are Tuscany in the fall. Whether you are a painter or photographer, this unique workshop has been designed to allow you to hone your skills and expand your creativity, all while you further your artistic voice.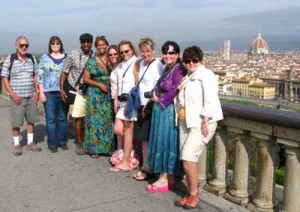 Choosing which aspect interests you, we will help guide you to capture the architecture and breathtaking vistas flooded with their extraordinary quality of light, on either canvas or film. Imagine the inspiration derived from strolling the narrow cobble streets of the hill towns or taking in the panoramic views from their outer walls as the sun sweeps across the landscape spread out before you. Start your own renaissance by standing in the shadows where the masters once painted, all while experiencing the grandeur of Tuscany first hand. Capture the rich fall colors offset against cobalt blue skies, the rows of earth-hued vines, ripe with their succulent grape harvest, all while being warmed, literally, under a Tuscan sun.
Tuscany's warmth is in more than the countryside, it's within its people as you will discover while sampling the region's abundant wines, savory fruit and amazing varieties of cheese. There is nothing like getting to know a culture and experiencing a sense of place. It is a journey for the senses, not only visually and intellectually, but for the palate as well.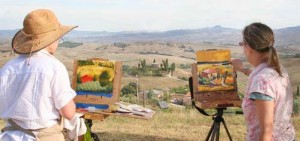 Niki will conduct the Plein-Air Painting Workshop from different picturesque locations daily, teaching through a combination of demos, discussions, assistance and critiques. Sessions will be broken into different morning and afternoon locations, with plenty of time in between for shopping, sightseeing or to dine al fresco for a leisurely lunch.
Scott will take the photographers on a daily walking tour through the winding streets of the hills town and into the countryside surrounding them. You will have the opportunity to experience Tuscany through your lens as Scott guides you to use your camera to define what you see while achieving your own artistic vision. As with the painters, there will be daily destinations with time allowances for exploring on your own. This unique Workshop affords you the option to choose which aspects interest you, whether it is painting, photography or both. Thereby giving you an opportunity to make the most of your Tuscan experience.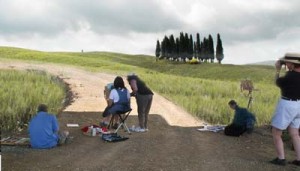 There will also be valuable critique sessions throughout the workshop. This will give everyone an opportunity to discuss the day's events, compare notes, ask questions and get a chance to know each other. It also presents a unique option to get views and perspectives from both painters and photographers.
Niki has been painting for more than 20 years, and is a nationally acclaimed artist whose work is much sought after and collected, as well as being an accomplished painting instructor with over 10 years of experience. Scott has taught college photography, has led workshops in the US and Italy, is a guest lecturer and is a working commercial photographer.
Both Niki and Scott are passionate about art and love helping others refine their skills while guiding them to find their own muse in life. So come join us as we take you on an inspirational exploration of Tuscany with an emphasis on observation and perception as we help you develop your own style – or just ride along to enjoy Italian countryside in fall, as artists and non-artists alike are welcome. Space is limited to 10 participants on a first-come basis, so we encourage you to enroll as soon as possible. There will also be space open for non-participating partners at reduced rates on a limited basis.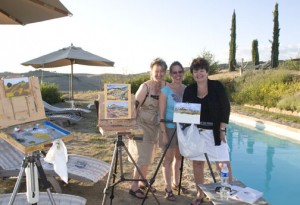 Work Shop includes:
Round trip air fare and private van transportation to various Tuscan hill towns, including
Side trips to Siena and Florence, as well as to the wine town of Montepulciano.
Lodging for 7 nights amid the picturesque rolling Tuscan landscape. (Pricing is for shared rooms)
Guided wine tour
Continental Breakfast
Emergency Medical insurance
Instruction, guidance, experience and fun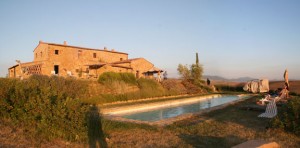 For those wanting a single occupancy room, there will be an additional cost of $650. There has to be a minimum of 6 people for the workshop to make. If the 6 person minimum is not met by the 1/14 deadline, deposits will be refunded.
Your cost for all of this is $4,395 and to reserve a spot, simply send a completed application form (the forms will be provided by email upon request) along with your deposit of $1,500 per person by 5/7/16,  after that the price goes to $4,995. There also is a final application cut off date of 7/30/16. Prices after the cut off date are based on current airfare.
A second payment of one half of the remainder after deposit is due by June 25th, with a final payment due by Aug. 13th. For those wanting a single occupancy room, there will be an additional cost of $750. We can take credit card payments, however it will incur a 3.5% fee.
There is a discount of $350 for partners wanting to accompany participants on the trip, but not take the workshop. We will also setup optional spa tours and food, wine or cooking classes where  available at an additional cost for participants not interested in the painting/photography sessions.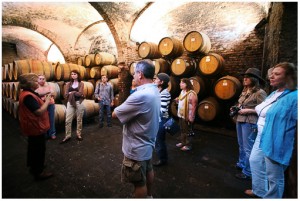 In the event of inclement weather, arrangements will be made for museum visits etc. There will be no rain dates or refunds for weather or travel difficulties. We suggest travel insurance for those situations.
Please let us know if you have any questions or if we can help you in any way. We hope that you will be able to join us!
For more details, visit http://www.arttreks.org.
— Niki Gulley 214-803-5812
E-mail Niki Gulley for more information and to register for this amazing trip.
— Scott Williams 214-289-8512 Photoguy@Blind-Squirrel.org
To see more of Scott's Work, visit his website at blind-squirrel.org. To see more information on the trip and additional photos from previous Tuscany workshops, visit blind-squirrel.org/workshop.htm.
Submitted by Niki Gulley. Email: niki@nikigulley.com